Pediatric Care from Birth Through College Age
---
Click
HERE
for latest Coronavirus Info
---
CHANGES TO OUR OFFICE VISITS
Phase III Effective 06/15/20
We have made MAJOR changes to the way we handle visits due to the Coronavirus outbreak. We made these changes to protect our precious patients, their families, the community at large and our staff.
Please be aware that we are doing everything in our power to keep The ChildHealth Center a safe place to bring your child. We are screening EVERYONE for fever or illness BEFORE they enter the Well Visit side of the building. Both the caregiver bringing the child and the child MUST be well before they can enter. Those entering the Sick Visit side will not have temperatures taken. After checking in at the drive through (our former main entrance), you will be informed where to park and which door you will enter through. A nurse will call you on your cell phone when it is time to enter for the appointment. Our staff will all be wearing masks during all patient contacts, and gloves when appropriate. We will thoroughly clean tables and chairs in between each patient contact. You will be given all necessary paperwork when you are checked in at the drive through tent to complete in your vehicle before you enter the building. We will do our best to get you in and out as quickly as possible to minimize your time in the building.
Please make arrangements to have just one caregiver to bring only the child being seen. Having fewer family members coming to an appointment helps reduce exposure risks for everyone.
We are able to offer telehealth visits for certain conditions or rechecks.
When you call to make an appointment for a sick or acute visit, you will be routed to a team of nurses who will take a more detailed history to help decide if your child should be seen, or if there is a condition we can treat by phone. For children who have fever or respiratory symptoms (like fever, cough, runny nose, sore throat), we will see them inside on our sick hallway at the far right of the building. We will perform any necessary tests and allow you to leave, then call the results to you when available. For children who do not have respiratory symptoms or fever (like injuries, contact rashes, urinary tract symptoms), we will see inside the building and have them enter the main entrance (where the drive-by check-in occurs). You will need to wait in your personal vehicle until a room becomes available. We will do our best to get your child in and out as quickly as possible. Each room will be cleaned in between patients.
Be aware that the provider who sees a SICK child outside will be in full protective gear with gown, gloves, mask, and face shield. We are already scary enough to small children, and this will unavoidably be worse. Even those sick children who do not have cough and considered well enough to see inside the building will still be seen by a practitioner who is at least wearing a facemask.
PLEASE, if at all possible, try to have someone else keep other children at home and bring only the sick child to the appointment. We do not want healthy children to risk exposure if not absolutely necessary.
We are beginning to offer some office visits by telemedicine, which you can participate in with your home computer, tablet, or smart phone using Google Chrome, Firefox, or Safari.
We are going through https://doxy.me
You will be able to have a "face-to-face" virtual meeting with one of our practitioners to handle certain types of rechecks and sick visits.
Not all visits can be handled in this manner.
We will be offering most of these types of visits in the later afternoon.
Click

HERE

for detailed information.
Contact Information
Telephone

828-322-4453

After Hours Advice: We have contracted with Pediatric Health Line, staffed by Registered Nurses, to provide after hours general advice whenever our office is closed. They DO NOT have access to your child's chart and therefore cannot schedule appointments, give you results of tests, nor send in medication refills--these things must be done during regular business hours only. To reach a nurse, call 828-270-3204. Answers to many common questions can be found

here.

FAX

828-324-9295

Postal address

1455 25th Avenue Dr. NE, Hickory, NC 28601
---
Office Hours: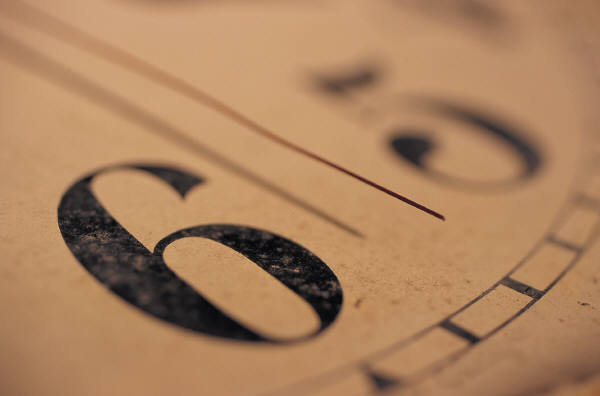 Monday through Friday: 8:00 am through 5:00pm. Calls go to answering service at 4:30. Calls received after 4:30 will be answered the following business day.
Saturday: Phones are usually answered from 8:00am until 10:00am for scheduling
HOWEVER, DURING THE CORONAVIRUS PANDEMIC WE DO NOT HAVE SUFFICIENT STAFF TO OPERATE SATURDAY MORNINGS--we are sorry for any inconvenience, and we will resume normal operating hours at the earliest safe opportunity. Our after hours phone triage is available, but they cannot call in medications.
Extended Hours: Monday through Friday 5pm-7pm and weekends 8:30-3:30. Please note that extended hours are based on patient need. Therefore, The ChildHealth Center will monitor and make any changes necessary based on demand.
Closed: Easter Sunday, July 4th, Christmas Day, New Years Day, Thanksgiving Day and Sundays spring through late fall. We close early the Friday after Thanksgiving, Christmas Eve, and New Year's Eve.
After Hours Advice: We have contracted with Pediatric Health Line, staffed by Registered Nurses, to provide after hours advice whenever our office is closed. They cannot schedule appointments nor send in medication refills. To reach a nurse, call 828-270-3204.
**POSSIBLE CHANGES TO MEDICAID**
(This program has been placed on hold, but it may take place at a later time, so we are leaving the link here for now.)
Please click

HERE

to find out more about a plan you will need to select for your child.
Need info on illnesses, Tylenol dosing, and so on?
Click on the Medical Information Tab to the left. . . .
We are accepting new patients*
We accept a wide variety of insurance policies as well as Medicaid. Please contact our office if you have questions.
*However, we DO NOT accept new patients who refuse immunizations.
---
CHADIS
CHADIS is a new questionnaire system that some of our practitioners are using.
All those important (but sometimes time-consuming) questions we have you complete at well visits and certain rechecks can now be completed at your convenience at home prior to your child's appointment, and the information will be directly entered into your child's medical record. This will save both you and us a lot of time! Once you sign up, the system will automatically email you a link to the questions.
Lactation Services
The ChildHealth Center, PA is proud to announce that we now have a certified lactation consultant, Lorie Costner, IBCLC!
Lorie has 30 years experience as a clinical nurse, mainly in the Nursery at FRMC, and recently became certified as a lactation consultant. We like for our nursing mothers to meet Lorie at one of the first office visits for their newborns to make them aware of potential services.
Lorie can help with problems such as breast pain, latch problems, and low milk supply.
A separate appointment can be made to specifically address breastfeeding concerns. Please call the main office line 828-322-4453 and ask to schedule an appointment with Lorie.
For more information about IBCLC, click
here
.
We want to provide you with a great experience at The ChildHealth Center, PA.
Please take our brief

survey

to let us know how we are doing.
Last updated April 16, 2021
Copyright 2021. All rights reserved.